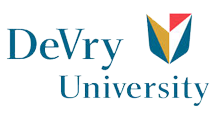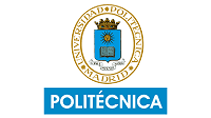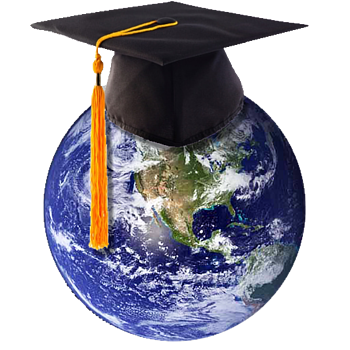 Watch Video
Trusted across the World
Proteus VSM Simulation was the world's first schematic based micro-controller simulation tool and quickly became a de-facto standard for teaching embedded systems within education. Today, we support more processor families along with more embedded peripherals and more technologies than any other tool on the market and we remain world leaders in the field.
The Proteus PCB Design and Layout tools have successfully served both commercial and educational needs for over twenty-five years. Students benefit from exposure to professional grade tools with an intuitive user interface and a quick learning curve.
From China and India, through South America and the USA, and across the UK and Europe, the Proteus Design Suite is trusted as the tool of choice for embedded engineering and electronics learning.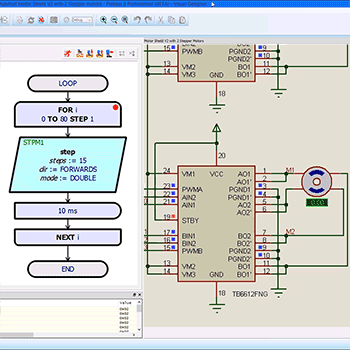 Introductory Courses
The Visual Designer for Arduino AVR product uses an integrated flowchart editor for software design and an extensive range of pre-designed shields and sensors for hardware design. These virtual hardware blocks contribute high level methods (e.g. drawBitmap(), spinMotor()) to the programming environment so that complex hardware can be controlled with a relatively simple flowchart.
This means that Instructors can teach programming principles without concern for programming language syntax and they can teach electronic principles without the complexity of register level configuration. Meanwhile, students can successfully develop fun and interesting electronic projects, with additional complexity being added in an structured way rather than as a pre-requisite to learning.
All Visual Designer projects can be simulated in full in Proteus VSM and then programmed onto the physical Arduino hardware at the press of a button.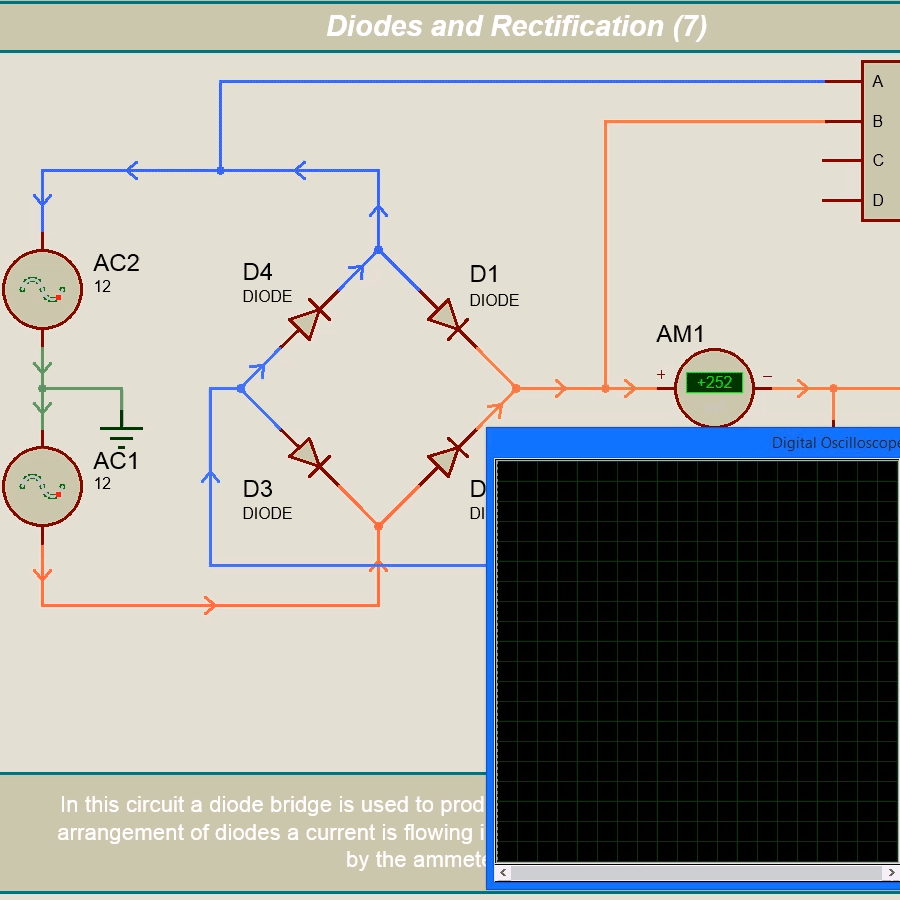 Electronics Courses
The Proteus schematic capture program is an experimental canvas for students. Placing and wiring is very intuitive and with tens of thousands of components to simulate, curiosity and creativity can be encouraged in equal measure. Together with our world class mixed-mode SPICE simulation engine Proteus provides a safe, fast and immersive learning environment for students.
The ability to interact with a running simulation in Proteus by pressing buttons, ramping POTs or flicking switches makes it ideally suited for engaging students in learning electronic theory.
At introductory levels, simple animations for voltage levels on pins and current flow can be turned on to help students visualise what is happening. As students advance they can use basic meters to take measurements and then be introduced to instrumentation such as an oscilloscope or logic analyser for analysis. Advanced students can then work with more complex circuitry and use graphs to perform a host of more detailed analyses such as frequency, Fourier or distortion.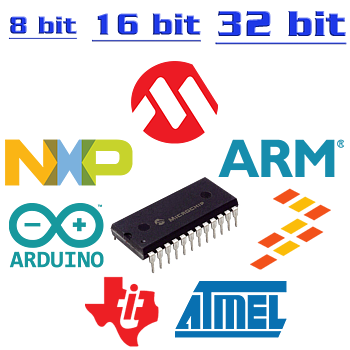 Microcontroller Courses
Microcontroller simulation is where Proteus truly leads the way. The whole learning process takes place in software with the schematic capture module serving as the 'virtual hardware' and the VSM Studio IDE module enabling firmware development and compilation.
Basic concepts such as using interrupts, reading from an ADC or setting up a UART can be shown in the context of a simulated embedded system. Educators or students can set breakpoints and pause at any time, examining source code or voltage levels on the schematic and then single stepping through the code. A host of register, variable and watch windows can be used to display relevant information and there is even diagnostics display that provides command and data information from the entire simulation in plain text form.
The detail and accuracy of our processor models mean that they will run third party libraries and code examples. This helps more advanced students experiment with advanced on-board peripherals such as USB. Meanwhile, our support for multiple 8-bit, 16-bit and 32-bit processor families enables educators to cover a broad range of embedded architectures and discuss the benefits, drawbacks and typical application areas of each.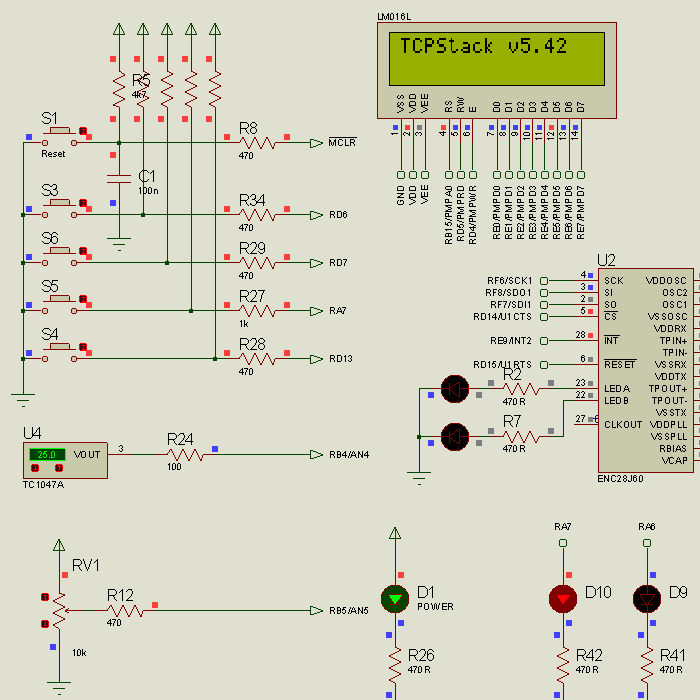 Embedded Design Courses
Teaching embedded design requires not only microcontrollers but also embedded peripherals and support for interconnect protocols. Proteus VSM includes simulation models for thousands of complex embedded peripherals and fully supports simulation of modern communication protocols such as I2C, SPI, Ethernet and even USB.
Students can therefore place and connect the microcontroller to all sorts of components on the schematic, from BLDCs to I2C temperature sensors to LCD/TFT displays. Actuators such as switches, buttons, potentiometers and keypads can also be used so that students can interact with the circuit during simulation. This enables Educators to structure course content to expose students to a wide range of real embedded application areas such as motor control, lighting, sensors and connectivity. Students can be engaged in writing the controlling firmware for a pre-drawn schematic or they can be tasked with designing hardware on the schematic to run existing firmware.
Regardless of the project, the professional debugging capabilities of Proteus VSM will prove invaluable as pausing the simulation allows you to stop time. When a breakpoint is hit or the program code is single stepped students can analyse the current state of the embedded system without real world effects such as capacitors discharging or the motor spinning down to a stop. This provides unique insight into both program execution and hardware design.
Contact us for an evaluation or educational pricing
Contact Now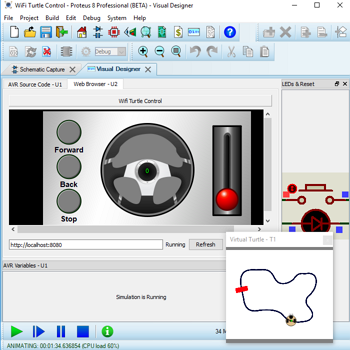 Internet of Things Courses
Teaching Internet of Things (IoT) in a classroom is a tricky thing to do, involving either theory only content or fairly expensive hardware and network configuration. There are also a large number of technologies involved which can overwhelm students relatively new to embedded design or web programming. Labcenter developed the IoT builder product to address these issues and provide a unique tool for instructors to use in their IoT course modules.
IoT Builder provides an end to end workflow for the design of IoT appliances on Arduino hardware. It removes the necessity for the user to know about HTML, JavaScript, Python and the TCP/IP interconnect. All of the complexity of the transport layer and the communication between the Arduino and the remote front panel is abstracted from the users program, leaving the programmer to implement desired functionality. The front panel is drawn in the panel editor and the logic for the user interface is programmed at a high level with either flowchart blocks (Visual Designer) or C method calls (Proteus VSM).
IoT builder is therefore well suited both for teaching the principles of IoT based applications to beginners and also as a rapid prototyping tool for more experienced developers.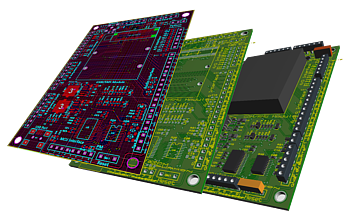 PCB Layout Courses
The Layout module in Proteus integrates seamlessly with the rest of the system so students can move their simulated designs through to the board layout phase at the click of a button. A simple, uncluttered user interface then makes it easy for students to focus on learning the electronics rather than the tool itself.
As a feature complete commercial package, key concepts such as setting up board constraints and using power planes can be easily explained and demonstrated. More advanced students can experiment with multi-layer design and gain an understanding of how to cope with the more complex routing required for fine pitch SMT or BGA connections. The 3D Visualisation module can be launched at any time and allows students to examine both a bareboard and a fully populated view of their work.
Manufacturing processes for PCBs, together with all their limitations and problems are often poorly understood and Proteus PCB layout includes several important tools that help educators cover this topic. Students can switch on live solder display and paste mask display which will help them understand how parts are fitted to the board and will show techniques such as stippling paste masks and tenting vias. The Project Notes module also contains a template for PCB specifications which covers a comprehensive list of modern manufacturing topics, while the pre-production check command will test the current layout against basic manufacturability guidelines.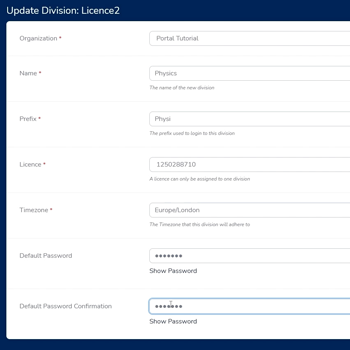 Create separate divisions for multiple unique licences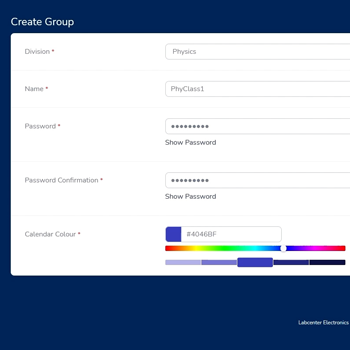 Create user groups for different teaching groups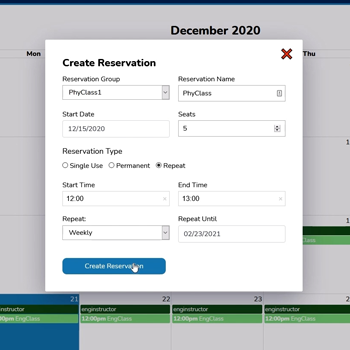 Create group reservations so licences are available when needed
Watch Video
Cloud Licensing
Our Cloud Licensing solution enables student access to the full professional software at home and puts control over seat usage in the hands of the instructor.

Administrators can log in to a simple website portal and set up login credentials for different groups of students. They can also create reservations to guarantee access at given times. Meanwhile, students can install the full professional software with no restrictions and then log on to Proteus with the credentials they have been given to access a seat. At the end of the term or as students move on the administrator simply changes the group passwords to provide access to the new student intake.

For those wanting local licensing we also offer several flexible licensing schemes to cover local network installations. Unlike cloud licenses students won't be able to use the full pro software at home but we can make available a cut down student version for their use while the purchased software is under maintenance.
Download PDF

"Before selecting the Proteus PCB CAD package I surveyed six other PCB design tools and determined that price and performance of Proteus was excellent. Also I like the intuitiveness and short learning curve in the use of the tools."
Ray Freshwater
Cambridge University

"We have been happy with Proteus for several years, especially ISIS/simulation - I have found the PIC based simulation particularly supportive of my Microprocessor Systems work. Speaking in terms of your general simulation my colleague and I find it to be very good in Proteus - we moved from Electronic Workbench because we feel your graphical based simulation and the newer VSM is much better. As I mentioned in my previous email I have found using Proteus a useful support to PICTUTOR (Matrix Multimedia) as the students can run their programs developed using MPLAB on simulated hardware."
Malcolm Newton
Isle of Man College

"The whole Proteus suite has been invaluable to us in delivering our advanced BTEC Electronic Courses. Proteus VSM processor simulation is excellent and very easy to implement."
Alan Duffy
B-Met - Sutton Coldfield Campus

"At the Colchester Institute we had successfully used a very old version of PCB & ISIS with our students for many years. Proteus was recently purchased when our operating system was upgraded to XP and is used for the development of circuit schematic and layouts for our Higher national & national certificate and PEO1 & PEO2 programs. Learners have quickly mastered skills using the Ares and Isis software, developing drawings and circuits for assignments and projects required by their course."
Dennis Briggs
Colchester Institute

"...Proteus is by far the friendliest professional electronics CAD software I've used (I cut my CAD teeth on Mentor V7 on a UNIX network - nice software, but hard to learn.) That's really important when we have to teach at least 30 students in one session to design PCBs as part of the IEE accreditation of their degrees...Oh, and it's a bargain."
Richard Reeves
Aston University "We have been using PROTEUS at Carlisle College for about 12 years. Graph based simulation is used by our HND Students studying Electronics, Electrical Principles and Engineering Science. Tutors use the system(graph based and interactive) for demonstrations via PC projection. Students use it for consolidating the theory and for the completion of assignment tasks set by tutors. The students enjoy using Proteus because the results can be obtained quickly and they do not have to worry about damaging expensive equipment. As a teacher of electronics I have found it to be a great resource."
James Bell
Carlisle College

"I use Proteus in almost all my electronics teaching. From Ohm's Law to Fourier Analysis, from basic gates to Microprocessor Systems, I find the system an essential tool at BTEC National and Higher National levels. Students use it, of course, in their Project work as well. It represents good value for money, the support team are supportive and the Proteus user forum very helpful. I use it in preference to specialist educational products because it is 'real'; it is the kind of system that my students will come across in industry. I recommend it, and would love to hear from others using the software in a teaching environment."
Martin Rice
Senior Lecturer, Newbury College "Within the Electronics Department at DKIT , we have used the Proteus suite for a number of years from version 4. through version 5 and onto version 6. We recognise that it is a very powerful suite of software and can contribute to a wide range of tasks from PCB design to microprocessor and analogue simulation. It has been chosen as the primary software backbone in our new Bachelor Degree in Electrical & Electronic Systems, where we have an emphasis on the design of working systems."
Dan O'Brien
Dundalk Institute of Technology