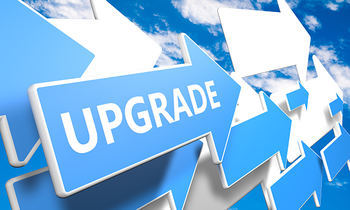 Update Service Contract
Labcenter operate a maintenance contract for the Proteus Design Suite which we call the Update Service Contract. The purpose of the Update Service Contract (USC) is to allow you to receive all feature enhancements and bug fixes of the Proteus software over the period for which the USC is valid while providing a fair and reasonable remuneration to ourselves for our continued development and maintenance of the software.
Note that differs from a traditional maintenance contract offered by most software vendors as all software releases (including major versions) are included in the price of the Update Service Contract.
How it Works
In general terms the Update Service Contract works as follows:
Any purchase of a new licence for Proteus software will include a USC valid for six months.
Any purchase of a new module for an existing licence, or the upgrading an existing licence, will include a free USC valid for three months.
You will be notified when your USC expires in order that you have the opportunity to renew it.
A USC can be renewed or purchased on a per licence basis at a cost dependant on the software contained within the licence.
Typically, we will release a new version of the software every six months, adding both feature enhancements and functionality. All customers with a valid USC will receive these automatically via the online update manager.
We will also release maintenance builds - at our discretion - resolving issues within the software and providing minor enhancements to the product. These will be also be downloadable via the inbuilt Update Manager to all customers with a valid USC. Please register on the support forums if you wish to participate in public beta testing.
Expiration of a USC will not affect the usability of the software you have purchased - you will still be able to use the software at the version you currently have but you will no longer be able to install new releases or update the software.
Expiration of a USC will not affect your right to technical support though the level of support we are able to offer on older versions of the software may be limited. In particular, if you do not have a valid USC you will not be able to take advantage of maintenance releases that resolve a support issue without first reactivating your USC.
Please
contact Labcenter Electronics
if you have any questions on the USC program.
A reasonably priced, opt-in annual maintenance contract.
Multiple years cover can be included with any purchase.
Includes all major, minor and maintenance releases.
Includes direct technical support.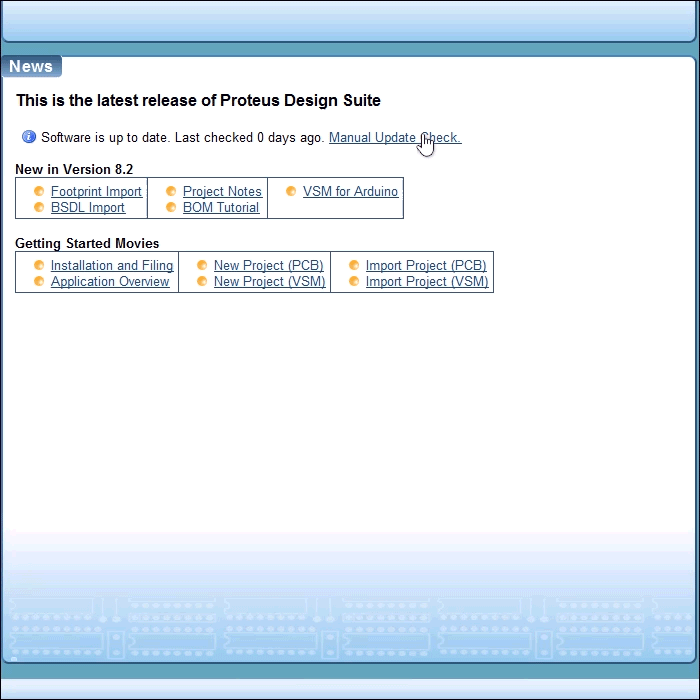 Software Updates
You can tell which version of the software you have by looking at the bottom left of the Proteus home page (Version 8 or higher) or by selecting the About ISIS or About ARES option from on the Help menu. Software updates themselves are integrated into the News Panel of the Proteus 8 Home Page. Notification of updates will appear in the news and information of the home page and you can activate the download and installation of the new software release directly.
If you are unable to download the update then you may need to upgrade your software package. For more recent software a renew online button will be available from the home page or, for older software packages, please contact Labcenter or your local distributor for more information and a quotation.
You can find details of the current version of the software here.
Can we help at all?
Have a Question? Ask one of Labcenters' expert technical team directly.